Slingshot Rally 2018
The Rally features a Delta-C shape, tapered wingtips and fine-tuned three-point bridle system. This design yields more depower and a wider wind range than more traditional shapes and makes relaunching as easy as a gently pull on one end of the bar. Tapered wingtip provides a tight pivot radius for fast steering and mellow, predictable loops. For jumping, the Rally's hybrid delta shape provides long, lofty airs that are great for staying under control and landing gently regardless of how high you go. For wave riding and foiling, the Rally's feathery downwind drift makes the Rally the ideal cross-over performer, while on the opposite spectrum it also unhooks for cross-over freestyle/wakestyle.

Slingshot Rally 2017

The Rally's Delta-C shape delivers you unmatched flying confidence. Its compact pulley-less bridle delivers precision turning and it can be fine-tuned to match your personal style. You can fly the Rally confidently in any condition with its amazing range and depower, easy relaunch and Slingshot's bomber Surf tough construction. The Rally is a great choice for riders who want a solid crossover kite for surfing as well as freeriding. When you add it all up, this is the most versatile kite on the market.

You'll love the Rally if you want a kite that will deliver well in all disciplines of the sport. Casual or entry-level kiters will love the Rally's big range, excellent depower and easy of relaunch, while more experienced kiters will appreciate its lofty airs, upwind ability and excellent downwind drift. When you're looking for a user-friendly all-around performance freeride kite that will deliver well in all conditions, look no farther than the Rally.

Slingshot has reworked and refined the Rally over the years to polish the kite into what it is today. In 2016 we made some slight adjustments to the geometry and bridles to increase handling and steering speed. Those changes were very well received, so we've carried them over for 2017 and have added a couple other subtle modifications. For sizes 8, 9 and 10 we've made very subtle changes in geometry and strut diameter to clean up the canopy ever so slightly. Trailing edge tension is now controlled with the addition of Teijin T2 Polyester rip stop canopy material. This decreases trailing edge flutter and increases durability. We reinforced the one-pump inflation valve's connection to the bladder to help prevent blowouts caused by improper hose attachment/detachment. Finally, we added two Kevlar patches to prevent bridle rub on the trailing edges.

The Rally features multiple attachment points that allow riders to fine-tune the kite's handling and performances based on their riding style and the conditions of a particular session. This tuning is done quickly and easily and makes a big impact on the kite's overall performance; you can choose different settings for boosting big, for unhooked freestyle, for user-friendly depower or for riding waves, to name a few.

Have unrivaled confidence in your gear, and in your investment, with bombproof Slingshot construction: Slingshot coined the term Surf-Tough more than a decade ago, and today we take pride in our reputation for building the most durable kites on the market. Slingshot's bombproof durability gives riders the trust and confidence they need to push themselves, and their gear, to new limits. As an investment, due to superior construction and durability, Slingshot kites hold up exceptionally well over time and have a high resale value. Slingshot designer Tony Logosz has defined quality kite design and innovation since day-one by. Many major construction techniques popular today started with Slingshot.

Ride with confidence and control with a stronger, more stable and more ridged canopy. Created by Slingshot, SplitStrut technology has become the gold standard in kite design. SplitStrut integrates the kite's canopy and struts into one firmly interconnected piece. This is a major design element in all of Slingshot's kites, and it results in a stronger, more stable and far more durable canopy. SplitStrut enhances power under heavy load and creates efficiency and rigidity in the overall frame.

Slingshot invented the one-pump concept years ago, and today the innovation can be found on almost every kite on the market. The One Pump Speed System makes inflating your kite quick and easy; simply attach your hose and pump your entire kite from one convenient valve. Deflating is just as easy. This might not seem like a big deal, but if you've ever had to inflate and deflate your leading edge and all your struts individually, you know how important it really is.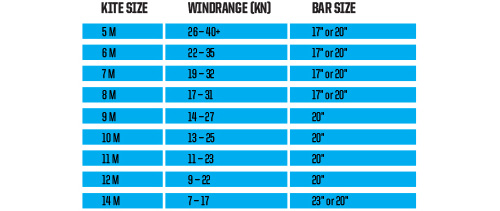 Slingshot Rally 2016

Touted as the most versatile and user-friendly kite in Slingshot's lineup, the Rally has continued its dramatic rise to the top since introduced to the market in 2011. Available in sizes 5-12 and 14 so kiters can build their perfect quiver, the 2016 Slingshot Rally incorporates an open Delta-C profile, a direct-connect pulley-less bridal system, beefed-up surf-tough seams, fine-tuning attachment points and a number of other unique feathers to make this the ultimate all-around weapon of choice for kiters across the spectrum. Never before has one kite appealed to so many different styles of riding.

Updates to the 2016 Slingshot Rally include relocated attachment points and a slight change in geometry, which increase handling and steering speed, reduce bar pressure and bring back a feel similar to the popular 2012 version. These updates compliment the Rally's unrivaled wind range, low-end power, hang time, upwind performance and, bombproof construction that has kept Slingshot at the leading edge of the industry for the last 15 years.

Slingshot's 2016 kites come with our new One Pump Speed System*, which increases inflation efficiency to get you out on the water faster and with less energy than before.

*5m does not include the speed system.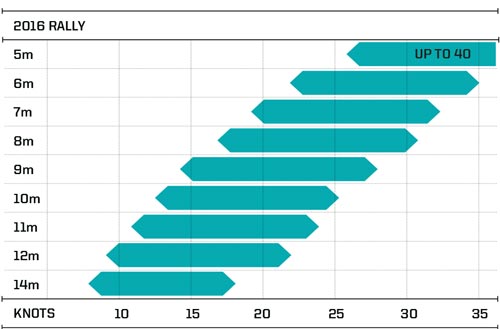 Slingshot Rally 2015

The Slingshot Rally is still the most versatile kite ever produced. The 2015 Rally Kite defines 'confidence.' Never before has one kite been able to accomplish so much for so many different styles of riding.

The Slingshot Rally Kite delivers incredible wind range, maneuverability and low-end power. Quite simply it's the most efficient and user friendly kite in the world. The Slingshot Rally was the kite of choice for the Enable Passion transatlantic crossing. Slingshot's legendary construction ensures maximum durability and performance. We use a state of the art manufacturing process and only top-of-the-line materials to ensure that you don't ever miss a session.

If you are into waves or freestyle or just want a kite that can handle anything you can throw at it, the 2015 Slingshot Rally is the kite for you.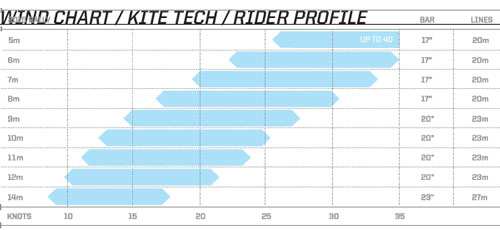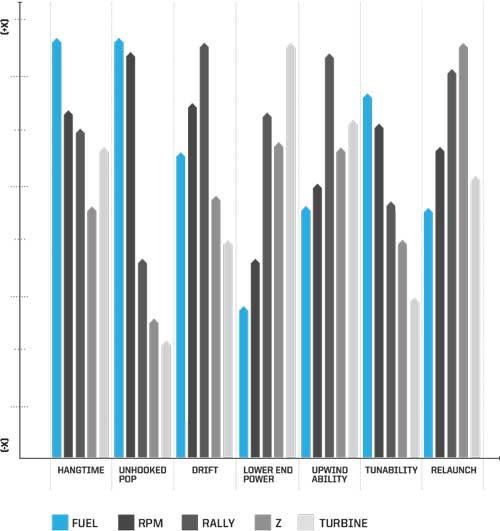 Slingshot Rally 2014

In its fourth generation, the 2014 Slingshot Rally Kite is the most versatile kite ever produced. The Rally delivers incredible wind range along with proven high-end performance for freeriding and surf conditions.

For 2014 the new Slingshot Rally is faster, more maneuverable, and offers better low-end power making it the most efficient and user friendly kite in the world. Find out for yourself why so many riders trust the Slingshot Rally. The 2014 Rally boasts an updated airframe featuring our own unique patented Splitstrut construction making it the most stable kite in the industry. Each size is more powerful and efficient than last year with a new aspect ratio.

Featuring Slingshot's legendary construction, the 2014 Rally is built better than the rest. With our state of the art manufacturing process combined with best materials you can be assured your Rally will offer maximum durability and peformance. The bomber construction on the Slingshot Rally focuses on Surf Tough Seams to create more strength and structure throughout the canopy. It also helps to isolate any damage making repair easy. Our Tri-Tech Protection includes Ballistic Kevlar, Mark Cloth, and Neoprene strategically placed in the most vulnerable areas of the kite to optimize durability. We do all of this to make sure you don't ever miss a session.

Complete Package Includes: Rally Kite, Bar, Lines, Backpack